Comparative Studies of Agro Wastes for Pectinase Production and Characterization by Strains of Aspergillus niger
http://www.doi.org/10.26538/tjpps/v2i3.1
Keywords:
Pectinase, pineapple peel, corn pomace, orange peel, Aspergillus niger
Abstract
Pectinase (EC 3.3.1.15) are often described as enzymes that breakdown pectin to give glucose and galaturonic acid. It is an inducible extracellular enzyme often produced by microorganisms. This investigation was done to compare three agro wastes (Orange peel, pineapple peel and corn pomace) for microbial pectinase production by solid state fermentation. Pectinase was precipitated with ammonium sulphate and characterized. Optimum incubation period of both strains of Aspergillus niger were 92 hrs with each agro wastes. Among the agro wastes, orange peel had the highest activity of 101.372±0.042 and 108.820±0.127 U for A. niger strain A1 and A2 respectively. Ammonium sulphate concentration of 80% indicates maximum specific activity for pectinase produced from both A. niger strains. Optimum pH and temperature of 5 and 50 ºC were observed   for pectinase produced by both strains. Cu 2+ , Zn 2+ , Mg 2+ , Fe 2+ , Na 2+ , Ca 2+ and Mn 2+ moderately activate pectinase activity. K + tends to exert inhibitory  effect on pectinase from both  A. niger strains  
References
Famotemi AC, Kareem SO, Oluwafemi F, Adewuyi S. Purification and Characterization of Pectinase from Aspergillus niger Strain F7-02 Mutant. Int. J. Adv. Res. Biol. Sci. 2021; 8(6): 45-57.
Pilar B, Siero C, Villa T. G. Production of pectic enzymes in yeast. FEMS Microbio Lett. 1999; 175(1): 1-9.
Yogesh K, Vamsi KK, Amol B, Nikhil G, Soham T, Prasad P, Girish G, Mayank G, Amol J, Adarsh M, Joshi B, Mishra D. Study of pectinase production in submerged fermentation using different strains of Aspergillus niger. IJMR. 2009; 1(2):13-17.
Kareem SO and Akpan I. Clarification of Amylase Extract from Moldy Bran with Imarsil. EMT. 2003; 33: 259 – 261.
Famotemi, A. C; Lawal, A. K. , Dike, E.N., Olatope, S. O.A., Shittu K.A., Itoandon, E.E., Kehinde, M. O., Orji, F. A. and Elemo, G. N. Production of pectinase from strains of Aspergillus niger using corn pomace by solid state fermentation (SSF). Int. J. Adv. Res. Biol.Sci. 2015; 2(5): 93–99
Miller GL. Use of dinitrosalicylic acid reagent for determination of reducing sugar. Anal.Chem., 1959;31: 426-428.
Lowry OH, Rosebrough, NJ, Farr AL, Randall RJ. Protein measurement with folin phenol reagent. J. Biol. Chem. 1951; 193: 265-275.
El-safey EM, Ammar MS. Purification and characterization of α-amylase isolated from Aspergillus flavus VAR. Columnaris Ass. Univ. Bull. Environ. Res. 2004: 7 (1).
Shobha MS, Kumar ABV, Tharanathan RN, Koka R, Gaonkar AK. Modification of guar galatomannan with the aid of Aspergillus niger pectinase. Carbohydr Polym. 2005; 62: 267-273.
Praveen KG, Suneetha V. Natural culinary fruit peels as a potential substrate for pectinolytic enzyme. Int. J. Drug Dev. and Res.2014; 6 (3): 109-118.
Ezugwu AL, Ezike TC, Ibeawuchi AN, Nsude CA, Udenwobele DI, Eze SOO, Anyawu CU, Chilaka FC. Comparative studies on pectinases obtained from Aspergillus fumigatus and Aspergillus niger in submerged fermentation system using pectin extracted from mango, orange and pineapple peels as carbon sources. Nig J. Biotech. 2014; 28:26-34.
Udenwobele DI, Nsude CA, Ezugwu AL, Eze SOO, Anyawu C, Uzoegwu PN, Chilaka FC. Extraction, partial purification and characterization of pectinases isolated from Aspergillus species cultured on mango (Mangifera indica) peels. AJB. 2014; 13(24): 2445-2454.
Mrudula S, Anitharaj R. Pectinase production in solid state fermentation by Aspergillus niger using orange peels as substrate. Glo. J. Biotech and Biochem. 2011; 6(2):64-71.
Eleni G, Rodrigo S, Ribeiro L, Roberto D, Dˆenis S. Purification of an exopolygalacturonase from Penicillium viridicatum RFC3 Produced in submerged fermentation. IJM. 2009; 1- 8.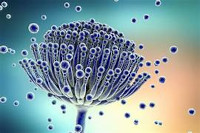 How to Cite
Famotemi, C. A., Afolayan, T. V., Fashola, F., Ita, B., & Lawal, K. A. (2023). Comparative Studies of Agro Wastes for Pectinase Production and Characterization by Strains of Aspergillus niger: http://www.doi.org/10.26538/tjpps/v2i3.1. Tropical Journal of Phytochemistry and Pharmaceutical Sciences, 2(3), 70–74. Retrieved from https://tjpps.org/index.php/home/article/view/21
License
Copyright (c) 2023 Tropical Journal of Phytochemistry and Pharmaceutical Sciences
This work is licensed under a Creative Commons Attribution-NonCommercial 4.0 International License.