Documentation of the Medicinal and Nutritional Benefits of Parkia biglobosa (Jacq.) R.Br. ex G. Don Used by the People of Auta Balefi Community in Nasarawa State, Nigeria
http://www.doi.org/10.26538/tjpps/v2i3.2
Keywords:
Ethnopharmacological survey, Parkia biglobosa, Medicinal &  Nutritional benefits, Phytochemicals, Karu L.G.A
Abstract
Plants remain a veritable source of medicine for a substantial world population. The knowledge of medicinal properties of plants such as Parkia biglobosa, by indigenous people is progressively fading out due to poor record-keeping, modernization, and loss of  language. Therefore, this study was designed to determine if the knowledge of P. biglobosa is still preserved among the inhabitants of  the Auta Balefi, community. Relevant information was obtained from traditional medicine practitioners and other professionals  using a semi-structured questionnaire, and one-on-one verbal communication. A total of sixty (60) respondents were interviewed.  Descriptive statistics were used to analyze the information obtained. The study's findings revealed that P. biglobosa was widely used  both medicinally and nutritionally by the people in the study area. The majority (83.3%) of respondents claimed medicinal and  nutritional knowledge of the plant and acknowledged utilizing all portions of the plant medicinally for various health concerns, whilst  16.7% claimed no knowledge of the plant. The root was the most frequently mentioned therapeutic benefit (65%), while protein   (33.3%) was cited for nutritional benefit, and decoction (33%) was the main method of preparation. 38.3% of respondents mixed P.  biglobosa with other plants for medical purposes, while 61.7% did not. Most respondents (26.7%) are knowledgeable and attribute  their knowledge to studies, whereas only 6.7 percent say their dreams inspired them. Phytochemical screening revealed the presence  of major metabolites except for anthraquinone and flavonoids. The study concludes that inhabitants of the Auta Balefi community had  medicinal and nutritional knowledge of P. biglobosa,   
References
Musara C, Aladejana EB, Mudyiwa SM, Karavina C. Parkia biglobosa (Mimosaceae): Botany, Uses, Phytochemical, Properties and Pharmacological Potential. J. Pharm. Nutr. Sci. 2020; 10: 101-115.
Heuzé V, Thiollet H, Tran G, Edouard N, Lebas F. African locust bean (Parkia biglobosa & Parkia filicoidea). Feedipedia, a program by INRAE, CIRAD, AFZ and FAO. 2019; 10:22. https://www.feedipedia.org/node/268.
Kandeda AK, Menvouta S, Mabou ST, Kouamouo J and Dimo T. Aqueous extract of Parkia biglobosa (Jacq.) R. Br. (Fabaceae) exerts anti- epileptogenic, anti-amnesic, and anxiolytic-like effects in mice via mechanisms involving antioxidant and anti-inflammatory pathways. Front. Pharmacol. 2022; 13: 995881.
Odounharo OGR, Gnansounou SC, Salako KV. Medicinal use patterns of Parkia biglobosa (Jacq.) Benth. and Vitellaria paradoxa (Gaertn. F), two important traditional agroforestry species in Benin, West Africa. Adv Tradit Med. 2022; 22: 531–545.
Ntui VO, Uyoh EA, Urua IS, Ogbu U, Okpako EC. Regeneration of Parkia biglobosa Benth: An important tree species of Africa. J. Microbiol. Biotechnol. 2012; 2(1): 169- 177.
Babalola FD. Evaluation of the Marketing Chain of Parkia biglobosa (Jacq Berth) R. Br. Ex G. Don in Southwest Nigeria. Int. j. basic appl. sci. 2012; 1(3): 210-213.
Osuntokun OT, Akele EO, Paul DA. Evaluation of Fermented Parkia biglobosa (African Locust Bean) and Bombax glabra (Malabar Chest Nut). J Bacteriol Mycol. 2020; 7(6): 1148.
Kourouma K, Jean CG, Achille EA, Clement A. Ethnic differences in use values and use patterns of Parkia biglobosa in Northern Benin. J. Ethnobiol. Ethnomedicine. 2011; 7(42): 1-12.
Adejumo AA, Azeez IO, Geply JJ, Oboite FO. Processing, Utilization, and Challenges of African Locust Bean (Parkia biglobosa, Jacque Benth) in Arigidi Akoko, Ondo State, Nigeria. Journal of Agriculture and Social Research. 2013; 13(1): 39-49.
Sadiku OA. Processing Methods Influence the Quality of Fermented African Locust Bean (Iru/ogiri/dawadawa) Parkia biglobosa. J. appl. sci. res, 2010; 6(11): 1656-1661.
Karou SD, Tchacondo T, Djikpo-Tchibozo MA, AbdoulRahaman S, Anani K, Koudouvo K, Batawila K, Agbonon A, Simpore J. de Souza C. Ethnobotanical study of medicinal plants used in the management of diabetes mellitus and hypertension in the Central Region of Togo. Pharm. Biol. 2011; 49: 1286–1297.
Munyangi J, Cornet-Vernet L, Idumbo M, Lu C, Lutgen P, Perronne C, Ngombe N, Bianga J, Mupenda B, Lalukala P. Artemisia Annua and Artemisia Afra Tea Infusions vs. Artesunate-Amodiaquine (ASAQ) in Treating Plasmodium falciparum Malaria in a Large Scale, Double Blind,
Randomized Clinical Trial. Phytomedicine. 2019; 57: 49–56.
Gakuya DW, Okumu MO, Kiama SG, Mbaria JM, Gathumbi PK, Mathiu PM. 'Traditional medicine in Kenya: Past and current status, challenges, and the way forward', Sci. Afr 2020; 8: e00360.
Cámara-Leret R., Bascompte J. 'Language extinction triggers the loss of unique medicinal knowledge. Proceedings of the National Academy of Sciences of United States of America. 2021; 118(24): e2103683118.
Kassim DHA, Raduan SZ, Abdul AMW, Chelum HA, Morni AAM, Wahab RA. 'Indigenous knowledge of medicinal plants used and its implication towards health-seeking behavior among the Melanau in Pulau Bruit, Sarawak, Malaysia', J. Adv. Res. Soc. Sci. 2016; 4(2): 136–145.
Kaur P, Stoltzfus J, Yellapu V. Descriptive statistics. Int. J. Acad. Med. 2018; 4: 60-63
Famojuro TI, Elufioye TO. Documentation of Medicinal Plants Used for Managing Cancer in Three Selected Local Government Areas of Ekiti State, Southwestern Nigeria. Trop J Nat Prod Res. 2020; 4(4): 153-164.
Builders FP, Akissaa HS, Boma BM, Builders IM Efficacy of Parkia biglobosa Stem Bark in the Treatment of Burn Wounds. Journal of Phytomedicine and Therapeutics. 2021; 20(1): 529– 541.
Builders M, Wannang N, Aguiyi J. Antiplasmodial activities of Parkia biglobosa leaves: In vivo and In vitro studies. Ann. Biol. Res. 2011; 2 (4): 8-20.
Ajaiyeoba E0. Phytochemical and Antibacterial Properties of Parkia biglobosa and Parkia bicolor Leaf Extracts Afr. J. Biomed. Res. 2002; 5(3): 125 – 129.
Abioye EO, Akinpelu DA, Aiyegoro OA, Adegboye MF, Oni MO, Okoh AI. Preliminary Phytochemical Screening and Antibacterial Properties of Crude Stem Bark Extracts and Fractions of Parkia biglobosa (Jacq.). Molecules. 2013; 18: 8485-8499.
Famojuro T, Elufioye T, Olajide O, Dybek M, Adejare A. New cytotoxic compounds from the leaves of Caesalpinia benthamiana (Baill.) Herend. & Zarucchi (Fabaceae). Avicenna J Phytomed. 2021; 11(1): 54-67.
Saleh, M.S.M., Jalil, J., Zainalabidin, S., Asmadi, A.Y., Mustafa, N.H., Kamisah, Y. Genus (2021). Parkia: Phytochemical, Medicinal Uses, and Pharmacological Properties. Int. J. Mol. Sci. 2021, 22: 618. https://doi.org/10.3390/ijms22020618
Karole S, Shrivastava S, Thomas S, Soni B, Khan S, Dubey J, Dubey SP, Khan N, Jain DK. Polyherbal Formulation Concept for Synergic Action: A Review, J. drug deliv. ther.. 2019; 9(1-s): 453-466.
Essola NN, Takuissu GRN, Fonkoua M, Fotso JAY, Mandob D, Ngondi JL, Gouado I. Effectiveness of 3 Polyherbal Formulations (EcXaPu, EcXa, and EcPu) on the Management of Oxidative Stress and Hyperglycemia. Nutr. Metab. Insights. 2019; 15: 1–7.
Pandeya PR, Lamichhane R, Lamichhane G, Lee K-H, Lee HK, Rhee S-j and Jung H-J. 18KHT01, a Potent Anti-Obesity Polyherbal Formulation. Front. Pharmacol. 2021; 12: 807081.
Akhtar MT, Almas T, Safdar S, Saadia M, Qadir F, Batool S, Mustaqeem M, Shaukat UA, Kanwal F, Cai R. Antioxidant, Hypoglycemic, Antilipidemic, and Protective Effect of Polyherbal Emulsion (F6-SMONSECCE) on AlloxanInduced Diabetic Rats. ACS Omega. 2023; 8: 21642−21652
Dubey S, Dixit AK. Preclinical evidence of polyherbal formulations on wound healing: A systematic review on research trends and perspectives. J Ayurveda Integr Med. 2023; 14: 1-10.
Termote C, Odongo NO, Dreyer BS, Guissou B, Parkouda C, Vinceti B. Nutrient composition of Parkia biglobosa pulp, raw and fermented seeds: a systematic review. Crit. Rev. Food Sci. Nutr. 2022; 62(1): 119-144.
Aja PM, Offor CE, Orji OU. Proximate and Antinutrient Compositions of Parkia biglobosa Fruits in Abakaliki, Ebonyi state, Nigeria. Int. J. Curr. Microbiol. App. Sci. 2015; 4(2): 394-398.
Gernah DI, Atolagbe MO, Echegwo CC. Nutritional composition of the African locust bean (Parkia biglobosa) fruit pulp. Niger. Food J. 2007; 25(1): 190-196.
Mohammad M, Garba MA, Haruna A, Jimoh AA. Characterization of naringenin from the fruit pulp extract of Parkia biglobosa (FABACEAE) Fuw Trends Sci. Technol. J. 2018; 4: 918–920. .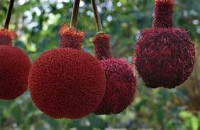 How to Cite
Famojuro, T. I., Famojuro, O. B., Ise, U. P., & Wasa, R. R. (2023). Documentation of the Medicinal and Nutritional Benefits of Parkia biglobosa (Jacq.) R.Br. ex G. Don Used by the People of Auta Balefi Community in Nasarawa State, Nigeria: http://www.doi.org/10.26538/tjpps/v2i3.2. Tropical Journal of Phytochemistry and Pharmaceutical Sciences, 2(3), 75–81. Retrieved from https://tjpps.org/index.php/home/article/view/22
License
Copyright (c) 2023 Tropical Journal of Phytochemistry and Pharmaceutical Sciences
This work is licensed under a Creative Commons Attribution-NonCommercial 4.0 International License.